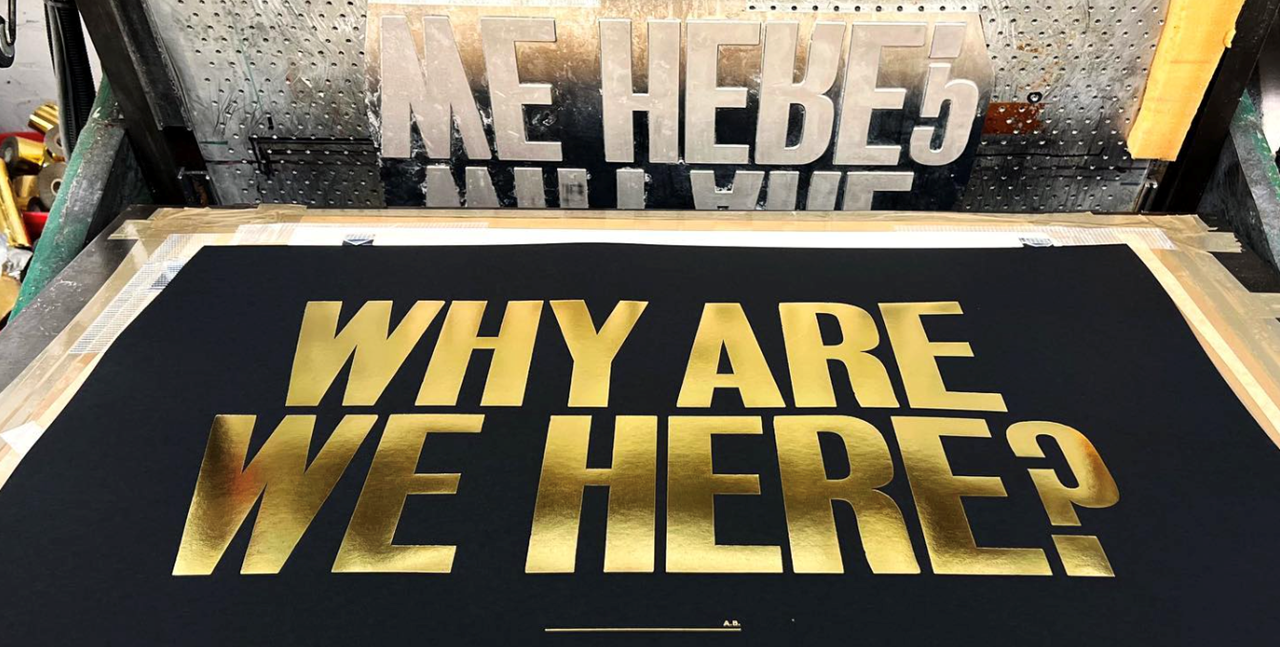 workshop: anthony burrell
1 to 10 July
British artist, printmaker and designer Anthony Burrill is taking over the Workshop in collaboration with Nelly Duff to showcase exclusive new editions that pose the all-encompassing question, why are we here?
These four words that strike more pertinently than ever in 2022 are the cornerstone of this collaborative print collection, transformed from a passing inquiry into a rousing proclamation by Burrill's quietly compelling typographic style. A visual confrontation, 'Why Are We Here?' combines Burrill's knack for simplistic and impactful questions with a purpose-built installation designed to make your brain work.
In an age of information saturation, the opportunity to engage with a single sentiment, to allow your eyes to absorb and let the words flow over you is a rare opportunity that Anthony Burrill and Nelly Duff are excited to offer in the Workshop from 1 to 10 July.