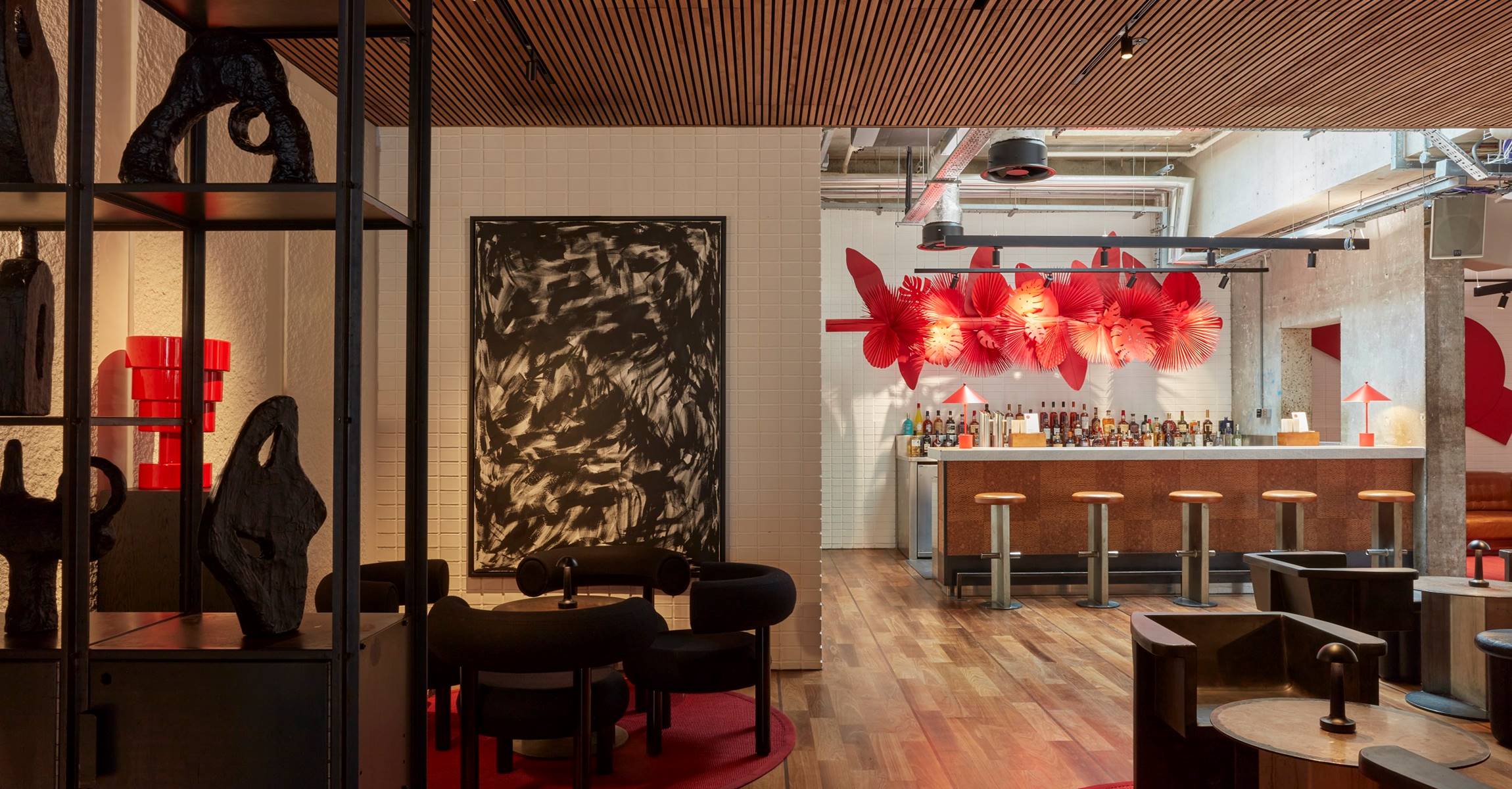 lobby bar
a casual shoreditch bar
The hotel's living room, the Lobby Bar is a relaxed place to pull up a chair, get comfy with a beer, wine or cocktail alongside Neapolitan pizzas straight from the oven.
Relax and kick back in our lobby bar, whether it's over a negroni, a beer or a glass of wine. Snack throughout the day on traditional bar food including freshly baked pizzas, salads, burgers and snacks. 
open daily until late
If you are looking for a private area to host a small part or larger group of friends, our Lobby Bar snug is the ideal place. We can't wait to help you celebrate with your next get together in East London. 
For more information and to enquiry about a group booking, please drop a note to the lovely booking team at foodandbeverage@onehundredshoreditch.com
open daily until late