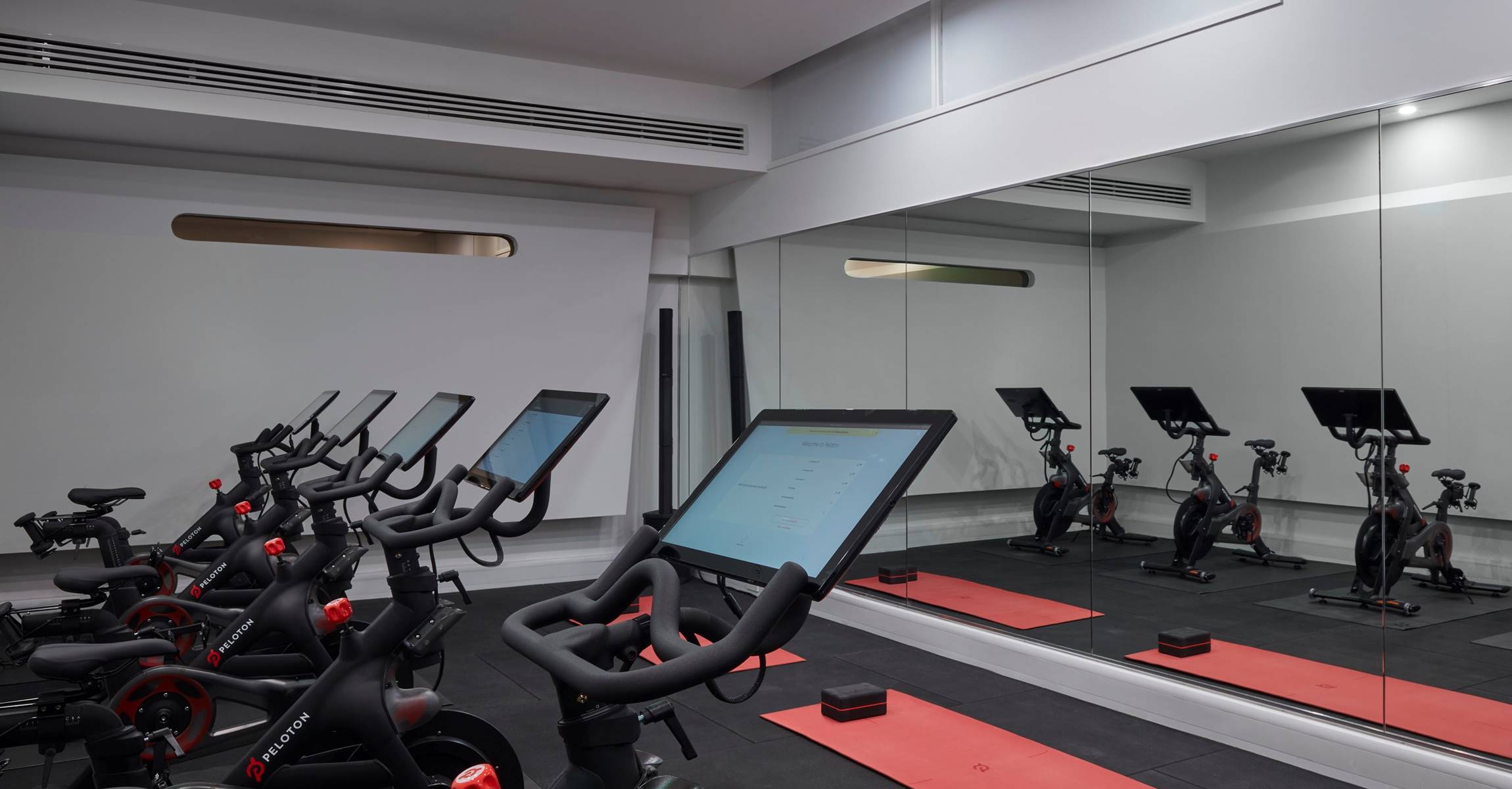 peloton studio & concierge
Keep on track with your wellness journey during your time at One Hundred Shoreditch by using our Peloton Studio or our Peloton Concierge service. 
Enjoy game changing cardio at your own pace in our Peloton Studio. Located in the lower level of the hotel, our studio is equipped with 5 Peloton Bikes including access to classes and instructors. 
Staying in our one of our Studio Suites and prefer to work out in private? Our Peloton Concierge service means you can enjoy the benefits of the game changing Peloton bike in the comfort and privacy of your suite at One Hundred Shoreditch.